Print any document or photo to one of our library printers using our virtual printing services. This service is only available during library hours.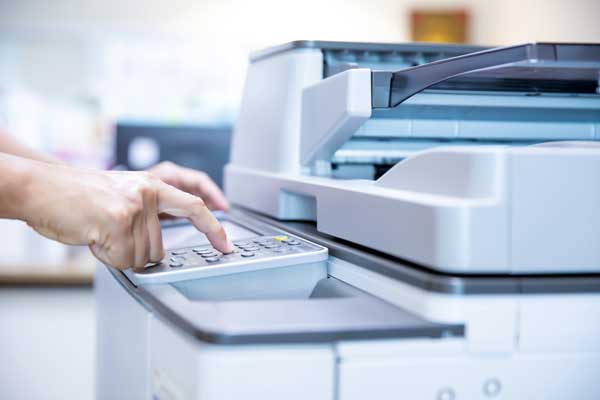 Color Copies
25¢ / page (first four pages free)
Black & White
10¢ / page (first ten pages free)
Photos
30¢ / photo (60¢ minimum)

Print on the web (no additional software required):
Provide your email address and upload your document. After the document has been processed, a release code will be a displayed on the confirmation screen and sent to the email address provided during the file upload.
Search for our library as "Bayport-Blue Point" in the app after installing. Select the document, image, or website to print. Your release code will be available on the Print History screen at the bottom of the app.
Your attachments and body of the email will be available to print. Once the prints are ready to be released a confirmation will be sent back to your email address including the release code.
How Do I Retrive My Prints?
Once the file(s) has been submitted and processed, please bring all release codes to the Adult Reference Desk. Jobs are stored in our system for 72 hours. Prints can be paid for at our Circulation desk, please see staff for details.
Microsoft Word 2000-2016
Microsoft Word 2008-2016 for Mac
Microsoft Excel 2000-2016
Microsoft Excel 2008-2016 for Mac
Microsoft PowerPoint 2000-2016
Microsoft PowerPoint 2008-2016 for Mac
Microsoft Visio 2000-2016
Apache OpenOffice/LibreOffice Writer 2.x to 5.x
Apache OpenOffice/LibreOffice Calc 2.x to 5.x
Apache OpenOffice/LibreOffice Impress 2.x to 5.x
Apache OpenOffice/LibreOffice Draw 2.x to 5.x
PDF
Microsoft XPS
PNG
BMP
JPEG
HTML
GIF
TIFF
RTF
ASCII Text
Unicode Text
ZIP