Working in consultation with local fire officials, we are installing a modern fire
suppression system.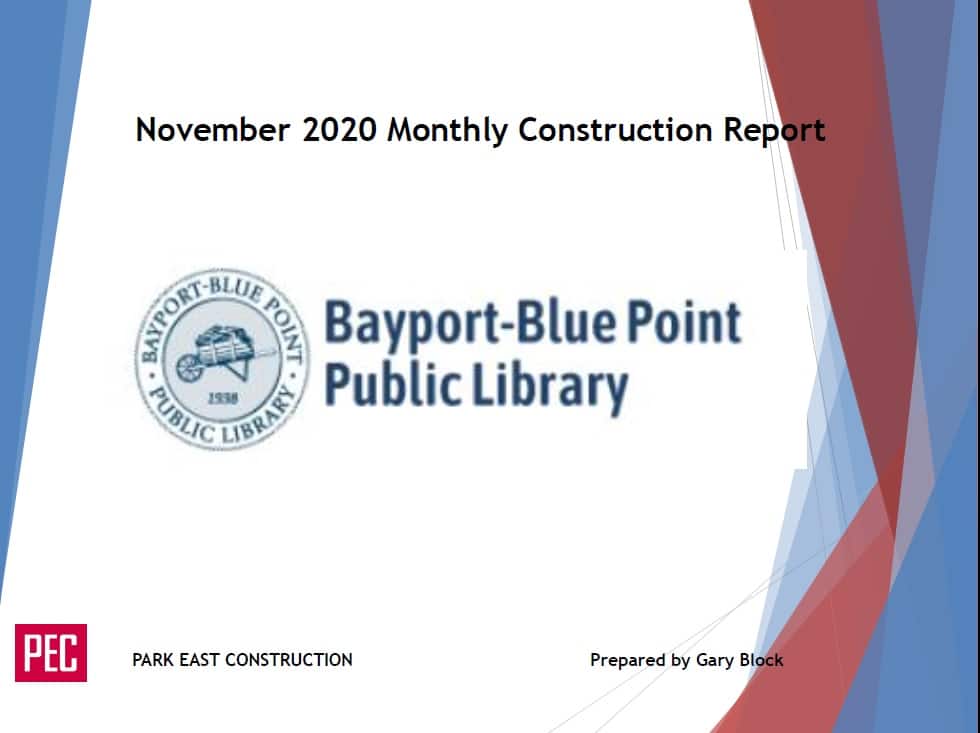 The design team is carefully positioning new electrical
outlets to maximize convenience for library patrons
who use a wide range of electronic devices.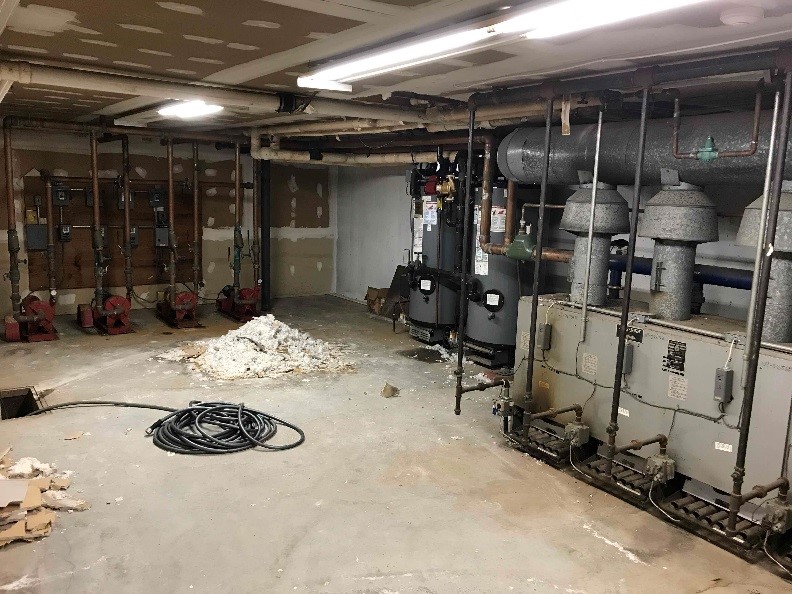 To save money and to keep library visitors comfortable, the convent's
antiquated boilers are being replaced by a state-of-the-art,
energy-efficient HVAC system.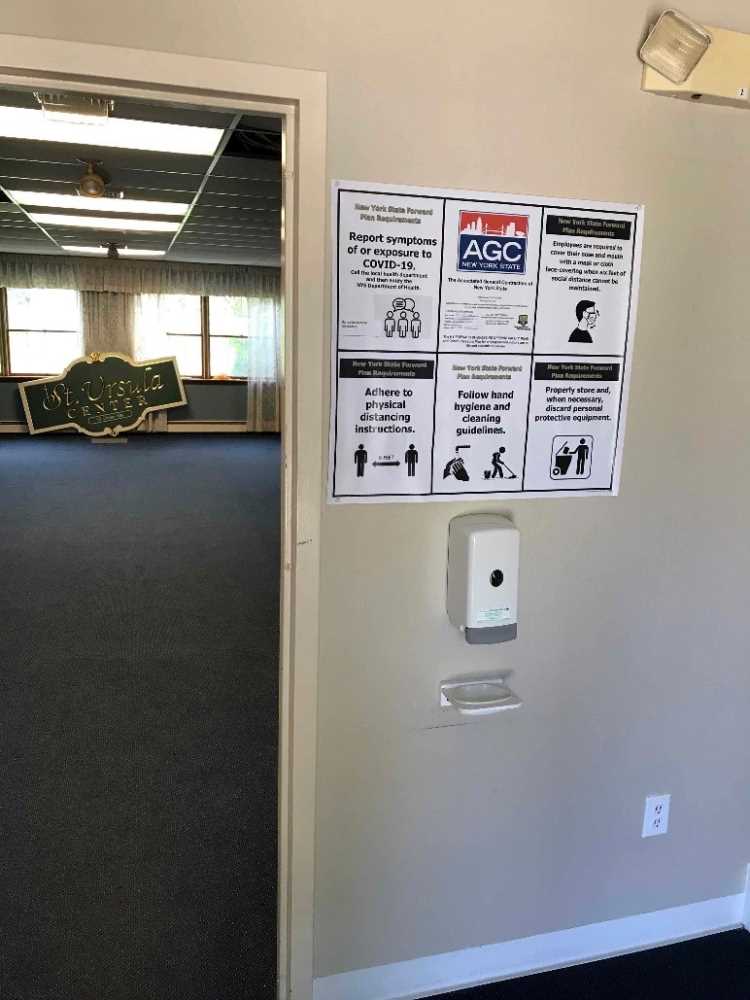 To remind our construction crew to adhere to
COVID-19 safety guidelines, signs, and hand sanitizer
dispensers are prominently placed throughout the worksite.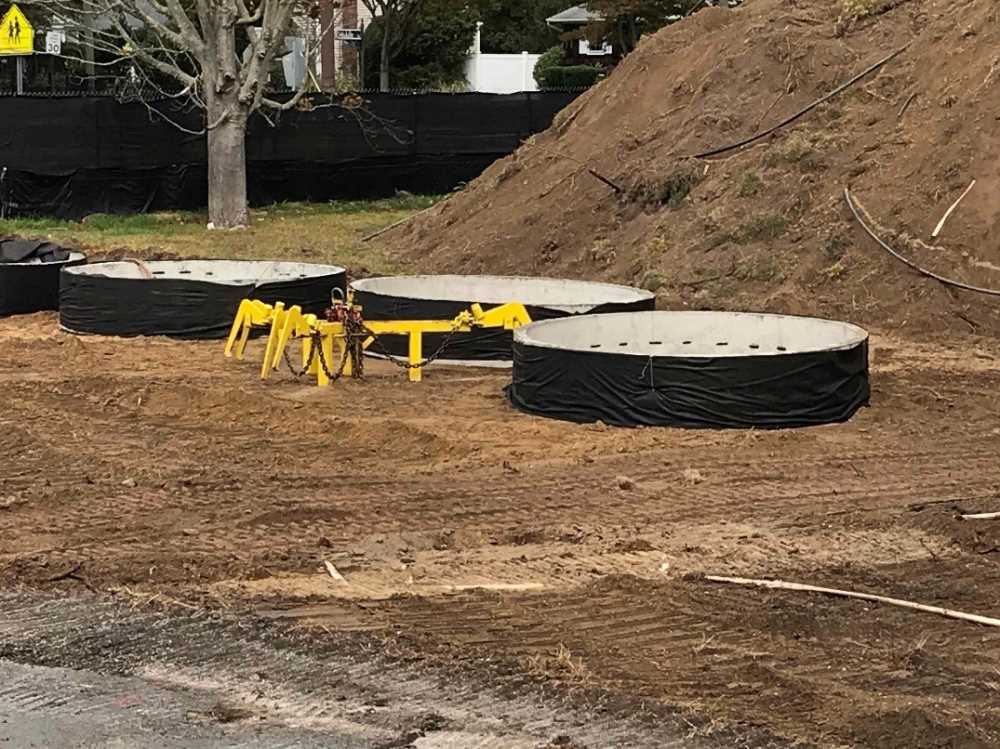 Strategically placed drainage pools will help protect the new library from water infiltration.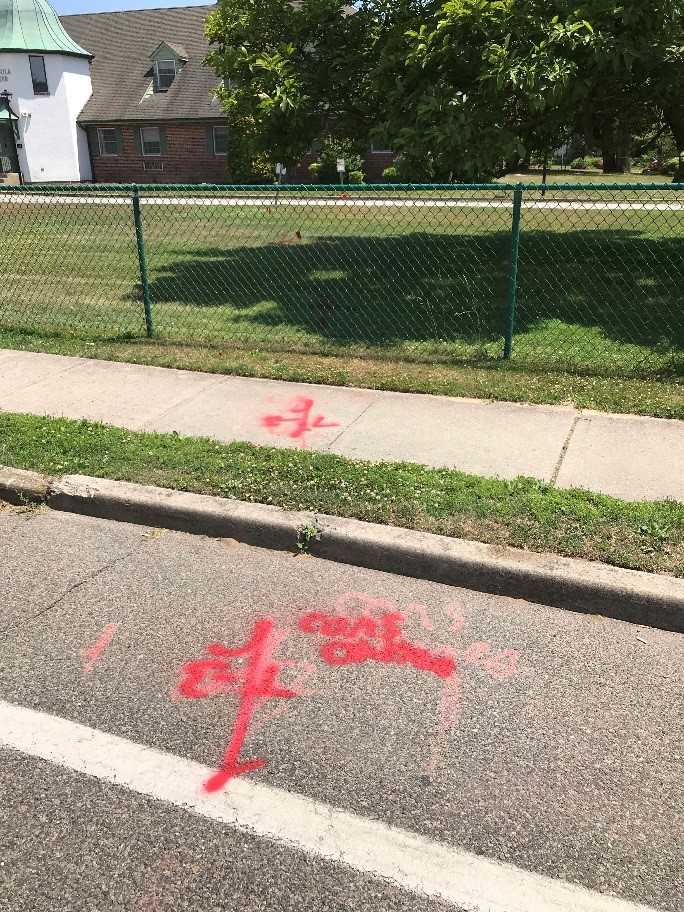 To help maintain continuous service during inclement weather,
utility lines are buried underground.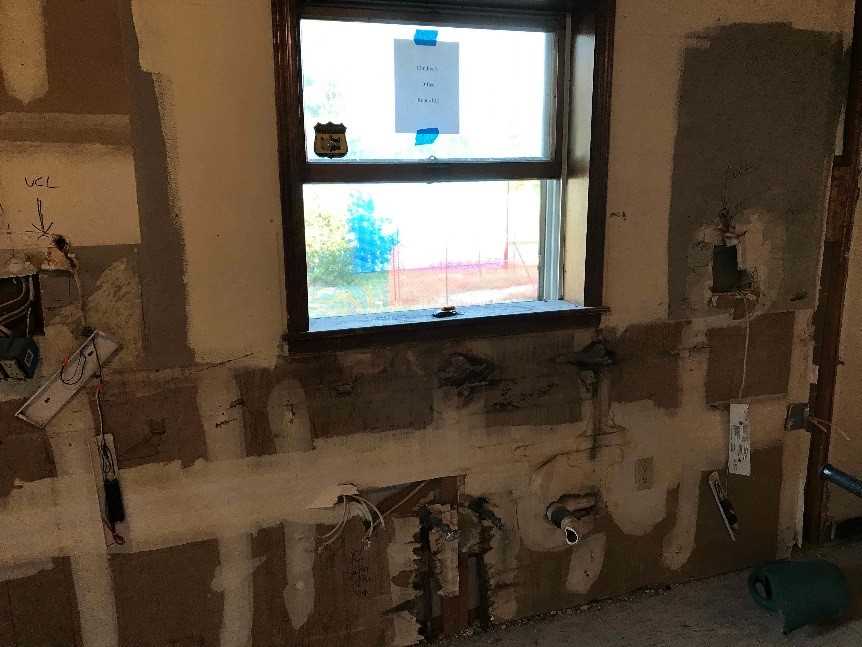 A scrupulous program of mold remediation will help protect the health and
safety of Library visitors and staff.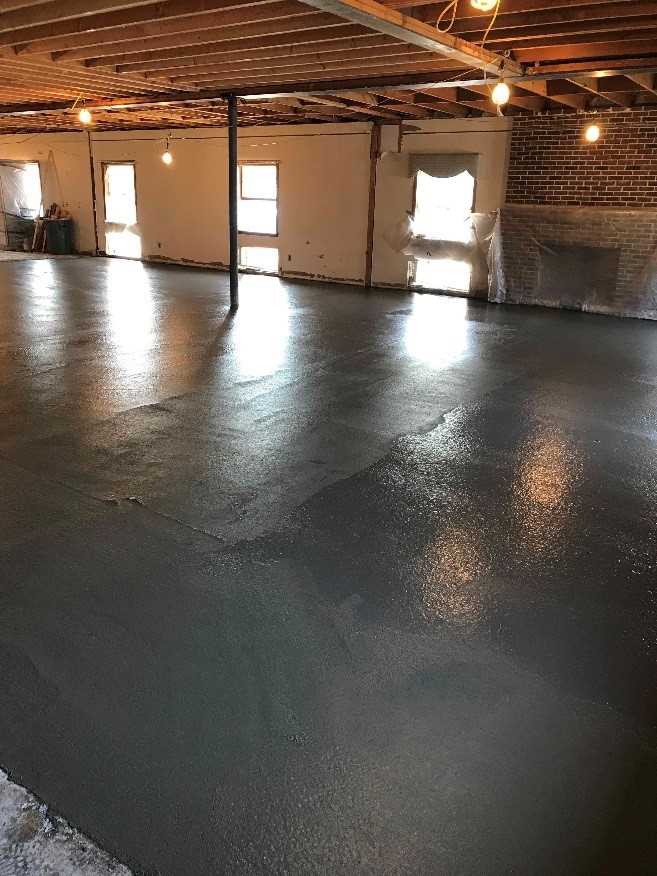 Floors are being leveled with a fresh coat of concrete for
added durability.